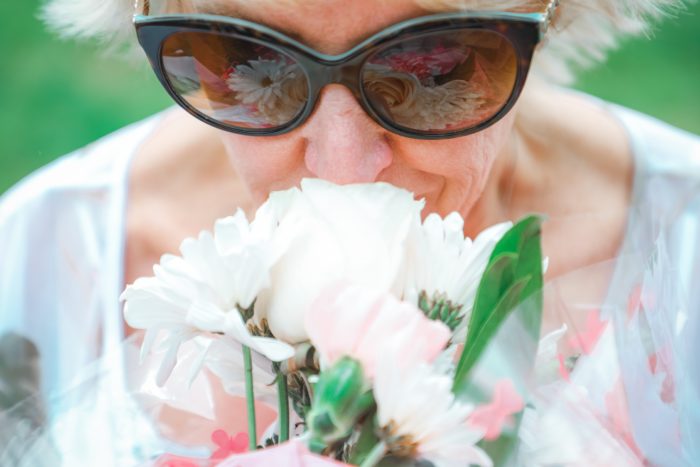 There's no doubt that Mother's Day will be a tough one for many this year, with some of us unable to physically be together due to the new normal we're currently faced with – COVID-19 life…
But that doesn't mean we can't spoil Mum from afar. Or perhaps you are lucky enough to be with your family during these times in isolation. Whatever the case, it won't change the fact that it's a special time to show our mothers how much we appreciate them.
With many of our stores being temporarily closed or operating within reduced opening hours and with the restrictions in place encouraging us to stay home, it may have you thinking how you'll select that perfect gift to show Mum you care.
Right now, our local businesses are doing it really tough. Some were only just getting back on their feet after the drought and bushfires before this global pandemic was added to the list. But Tenterfield's wonderfully resilient and versatile business community has shone through with the goods to make shopping easy for customers during this time.
Choosing to buy from local businesses to spoil your Mum will see you achieving two positive outcomes: 1) By shopping locally for your family, you'll be helping to support another's. 2) You'll have that gift sorted in no time for Mum's special day on Sunday 10th May.
If you're following our local businesses on Facebook or Instagram, you'll likely already recognise that we have such a passionate and close-knit community. It's no easy feat to maintain Tenterfield's retail heaven during these unusual times. But to some, the experience could be considered even more heavenly right now, with more local shopping being offered in "the cloud" (online). If you're local, you can still visit some shops in person, but please be sure to adhere to social distancing measures to help protect our community.
To help get you started, here's some local gift inspo… (keep scrolling for details)
Flowers: The obvious gift that comes to mind because, well, they're so delightful and who doesn't like receiving flowers?! Local floral magicians, Little Magnolia Florist, Loganlea Nursery & Florist & White Cottage Flower Farm, are all so talented at creating beautiful surprises. They also offer great add-on options to make it an extra special gift. Or if you think Mum would prefer to have a go at putting together some floral creations of her own, check out the book 'A Tree in the House' by local Author, Annabelle Hickson.
All things style: There's no doubting that we're a stylish bunch here in Tenterfield. And if you want to really impress Mum, our friends at The Corner Life & Style Store, Simply Country, Sherelle Fashions, Two Hands, Flanagans Rural Outfitter,  CM Country Outfitters, Ruben & Flax Homewares, Margot Rees Antiques, Little Echidna Home, and White Cottage Flower Farm can help you out. Shoes, clothing, bags, jewellery, homewares, vintage finds, giftware, greeting cards and more – you name it, they've got it!
Pamper products: If there was ever a time to treat your Mum to some pampering – it's now! Little Echidna Home has launched a new product range – Harvest Bliss – a premium botanical skincare range handmade in Tenterfield from all natural plant-based ingredients using pure essential oils. If Mum loves lavender, get in touch with Aloomba Lavender, who can package together gift hampers or recommend popular individual products. Browse a large range of pamper packs, health & beauty products, and gifts at Go Vita Tenterfield Health and Tenterfield Amcal Chemist. Our local hair salons also stock quality product packs and styling tools to help Mum keep her locks looking and feeling fresh – check out Zest Haircrew, Mintt Hair Design, Inspire Hair Design, Design for Hair, and Unique Ambiance. Or consider surprising Mum with a gift voucher to use at one of our local beauty salons, Tenterfield Tips N Toes or Shortee'z Beauty & Nail Bar  –  just give them a call and they can either issue a voucher for a set dollar value to be put towards anything she likes or they can suggest options for a more personalised gift experience.
Local arts, craft and produce: Tenterfield is home to so many artists and crafters. Check out Manual Arts Dept's quality vases, serving boards and trays are offer free shipping Australia-wide. Peakvue Studio's handmade ceramic creations are usually on display at Make It Tenterfield but are now conveniently available to online. Not only does Our Place Wine & Espresso Bar offer a delicious menu to treat Mum to (with home deliveries available on Mother's Day morning), they also have a pop-up shop featuring a great collection of locally sourced gift options that you can purchase individually or have packaged into a gift hamper. Add a bottle of bubbles and voila! Speaking of bubbles, have you heard about 2 Wild Souls Meadery? They're based in Torrington and produce a uniquely flavoured sparkling beverage using seasonal honey from native flora & natural spring water. It's such a special treat, which can be paired with food as you would sparkling white wine or cider.
Comfort food:  Despite the current social distancing restrictions, many of our local hospitality businesses are still operating by means of offering takeaway and home delivery – check out our list for some ideas of how you might treat Mum to some tasty delights. With many of us spending more time at home and with family, some of our kitchens are getting a real work-out. If you're keen to try your hand at whipping up something delicious, local vegan food creator, Lara Flanagan, has produced an eBook: my sister's table – featuring recipes for feasting during times of social distancing and isolation.
And that's just the beginning of what you'll find. It's time you discovered Tenterfield. True.