Don't just take our word for it…
Read what others have to say about their time spent in the Tenterfield region.
We love sharing our visitors' experiences so be sure to tag us at @visittenterfield using #tenterfieldtrue on Facebook or Instagram.
Or send us your post link by emailing info@visittenterfield.com.au.
Begin your journey now as you discover our region through the words and eyes of others….
We are coast dwellers. Even our road trips up to this point have been down the east coast to visit my olds or up to warmer Queensland climes. With covid making sure we can't go too far by car or plane, we decided to head west to New England NSW, Tenterfield specifically. We have wanted to visit Tenterfield for some time but our inland plans always got deprioritised for one reason or another.
www.thefamilyphotographer.com.au
The Visit Tenterfield tagline is "Step out of your imagination and into the unspoilt beauty of Tenterfield. It's humble. It's authentic. It's true." It was time to put this tagline to the test and spread some regional tourism love to our neighbours in the Northern Tablelands of New South Wales, with Sparky and her mate coming along for the ride.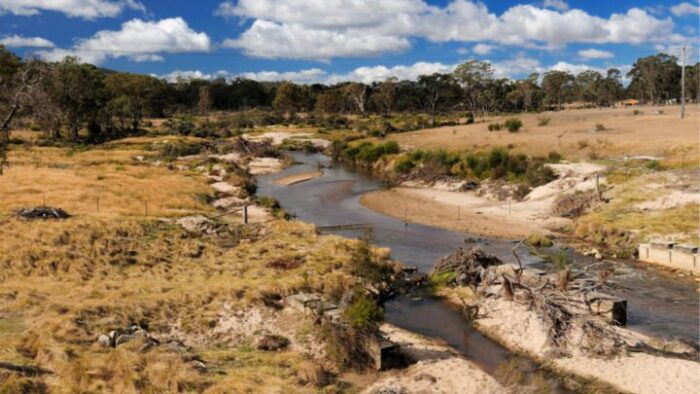 Gaining a familiarity of country towns that dot our landscape and learning their history, as well as Australian films, are two main interests of Starts at 60 blogger, May Green. In this blog, May shares a great insight into Tenterfield's fascinating history and some related films she insists you add to your must-see list. Discover the significance of Sir Henry Parkes, George Woolnough, Peter Allen, Major J F Thomas, Harry Breaker Morant, Oliver Woodward, Banjo Patterson, and Henry Chauvel in this great write-up.
My name is Lara Flanagan and 'My Notes From….' is my baby and the culmination of a glorious journey that has involved a long and winding road. I am a plant-based recipe creator, who is obsessed with taking photos and waxing lyrical. I live in a little cottage with a rambling garden with my twins Archie and Rissie, my two dogs Kevin and Rosie and an ever-increasing menagerie.
www.mynotesfrom.com