Chat to a friendly local…
Drop by for a chat with our friendly tourism ambassadors and experienced staff who are passionate about sharing their local knowledge and helping to make your visit positively memorable. Chat to us to find the best walks, national parks, camp sites, accommodation, restaurants, scenic spots and our favourite hidden gems. We are available to help 7 days per week in person, by phone or email.
The Tenterfield Visitor Information Centre is centrally located, on the main street and within walking distance to many shops, cafes, restaurants, accommodation and attractions. With plenty of parking for caravans, RVs, cars and bikes, make the visitor information centre your first stop in Tenterfield.
Available at the centre:
Information on accommodation, restaurants, attractions, shopping and drives within the Tenterfield Shire and surrounding regions
Maps, directions, road conditions and bus timetables
Local produce, gifts and souvenirs
Group tours and itineraries
Free wi-fi for travellers (this also extends along Tenterfield's main street for 3 blocks within the CBD).
Toilets
NRMA electric vehicle fast charging station in carpark behind centre – click here for more information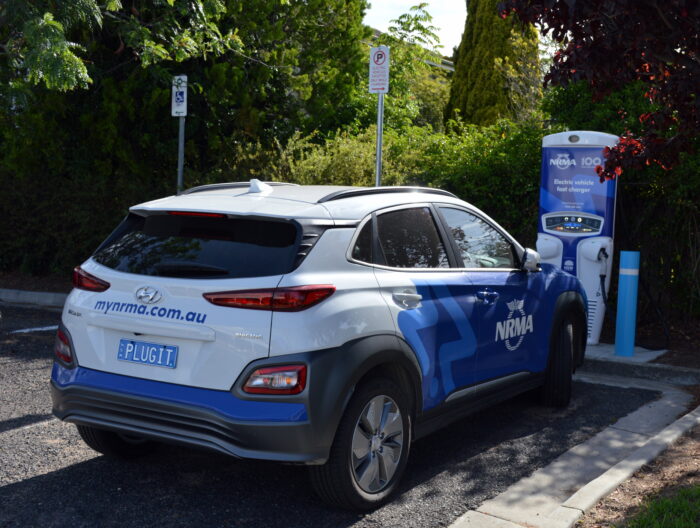 Contact us…
Tenterfield Visitor Information Centre
Phone: 02 6736 1082
Address: 157 Rouse Street, Tenterfield NSW
Email: info@visittenterfield.com.au
Opening hours:
Please note:  It is mandatory to QR sign in and provide proof of double vaccination and medical exemptions.  Restrictions on social distancing apply when visiting the Visitor Information Centre. If you are unwell, please do not enter the building. Please phone us and we will be able to assist you.  We are only accepting cashless payments (EFTPOS or tap & go). 
Tuesday to Friday: 9.00 am to 4.30 pm
Saturday: 9.00 am to 4.00 pm
Sunday and Monday : CLOSED
Closed: Good Friday and Christmas Day
Please visit, email or call us, or get in touch via social media, as we are here to answer any enquiries you may have.
Urbenville Visitor Information Centre
Phone: 02 6634 1254 
Address: 50 Urben Street, Urbenville NSW
Email: urbenville.news.visitor.center@gmail.com
Opening hours:
Monday to Friday 7.00 am to 5.00 pm
Saturday 7.00 am to 2.00 pm
Sunday 8.00 am to 4.00 pm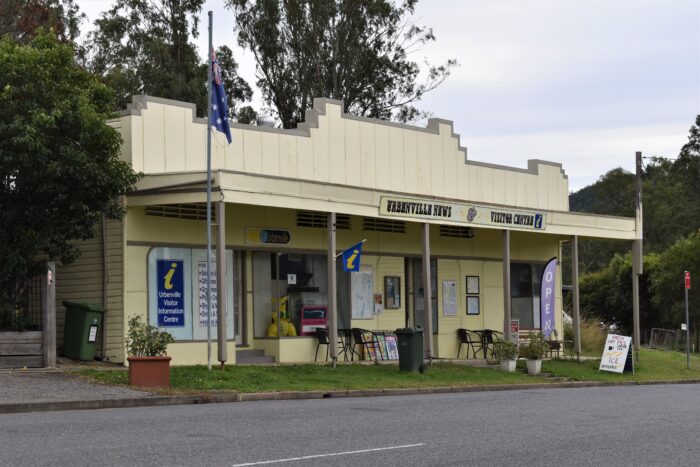 Group tours…
Planning a trip to Tenterfield with a group? We can help you put together your itinerary and offer accommodation suggestions. We can also offer a 1 hour guided town tour and can put together information packages for you. Get in touch with us today for more information.
Follow us @visittenterfield…
We'd love to see highlights of your visit to the Tenterfield region. Share your images with us on Facebook by posting to our page or using #tenterfieldtrue on Instagram.
Follow us on Facebook
Subscribe to our YouTube Channel
Follow us on Instagram
#tenterfieldtrue
Volunteer with us…
Do you have a passion for your local community; have some spare hours and wish to become involved in your community? 
Your local Visitor Information Centre is looking for volunteers and would love you to come along and spend a few hours a week talking to people and telling them all about our wonderful area!
You can be a long term resident or new to town.  Famils are organised to gain firsthand knowledge of the attractions and businesses throughout the Shire, including our villages and our beautiful National Parks.
Please contact the Visitor Information Centre on 02 6736 1082 or download a form below.
Download Forms Below