You don't need to spend long in Tenterfield to realise it's home to such humble and authentic people with true passion for what they do and the region they call home.
What may take you a little longer to realise is how many talented local artists and makers are here to shine a light on the fail-proof recipe that mixes creativity and collaboration. And our visitors seem to have a real taste for it!
Let us introduce you to Make it Tenterfield – a unique maker-space environment housing the works of a large collective of local artists and makers. Located at 340 Rouse Street, it's an unsuspecting gem that beckons you to enter. When you arrive, you'll be in awe of the space that greets you.
The space is a whimsical arty wonderland with high ceilings and windows that look out over the main street and heritage buildings, allowing for natural light to best present the artisan wares.
The really cool part is that you get to meet the makers, with many of them using the space to not only craft their works but run creative workshops to share their knowledge and passion with others.
Clothing, shoes, jewellery, bags, fibre art, ceramics and pottery, lamp shades, leadlighting, up-cycled creations, dolls, mixed media paintings and drawings, indigenous artwork, and laser-cut sculptures are just a taste of what you'll discover here.
The experience invites you to while away the hours, as you enjoy being in the presence of creative souls and inspiring treasures. The best bit? Everything's for sale!
So when you visit, make sure you make it to Make It Tenterfield!
Make It Tenterfield
340 Rouse Street, Tenterfield, NSW
Opening hours – click here
A short 50m stroll south on Rouse Street, just past the Sir Henry Parkes Memorial School of Arts building, is another Tenterfield gem – The Artists' Collective Studio. The gallery primarily features works from its four permanent gallery members, which includes Anni Washington (watercolours, oils, and polymer clay jewellery), Linda Nye (oils and acrylics on canvas), Liz Powell (works on paper with paper: printmaking, bookbinding, paper sculpture, handmade paper) and Nola Sindel (botanical and wildlife artist: watercolours and colour pencil).
In addition to showcasing their own work, the collective also promotes other artists from around the region featuring a broad range of works, such as drawing, ceramics, felt, plant dyed silk, jewellery and woodwork. Regular feature exhibitions are also held throughout the year.
All displayed artwork is for sale (including many prints of Nola Sindel's works). You can also browse a wonderful selection of greeting cards featuring prints from various artists. An added bonus is that the artists themselves take turns to run the gallery, so you'll have the opportunity to meet them and chat about their work and artistic processes. The gallery collection is forever changing so if you're visiting Tenterfield more than once, be sure to drop by again for the opportunity to check out new works.
Artists' Collective Studio
1/199 Rouse Street, Tenterfield, NSW
Opening hours – click here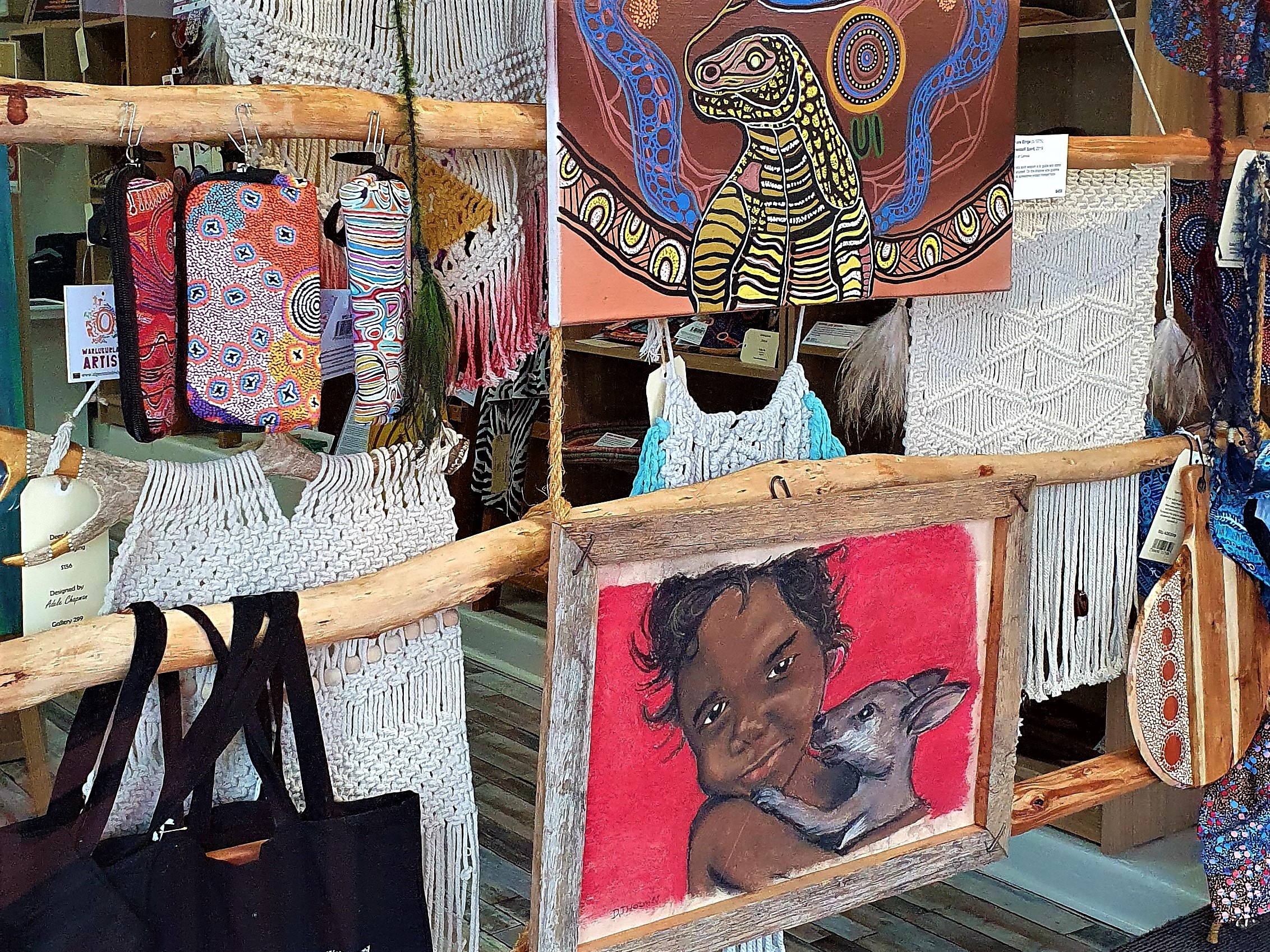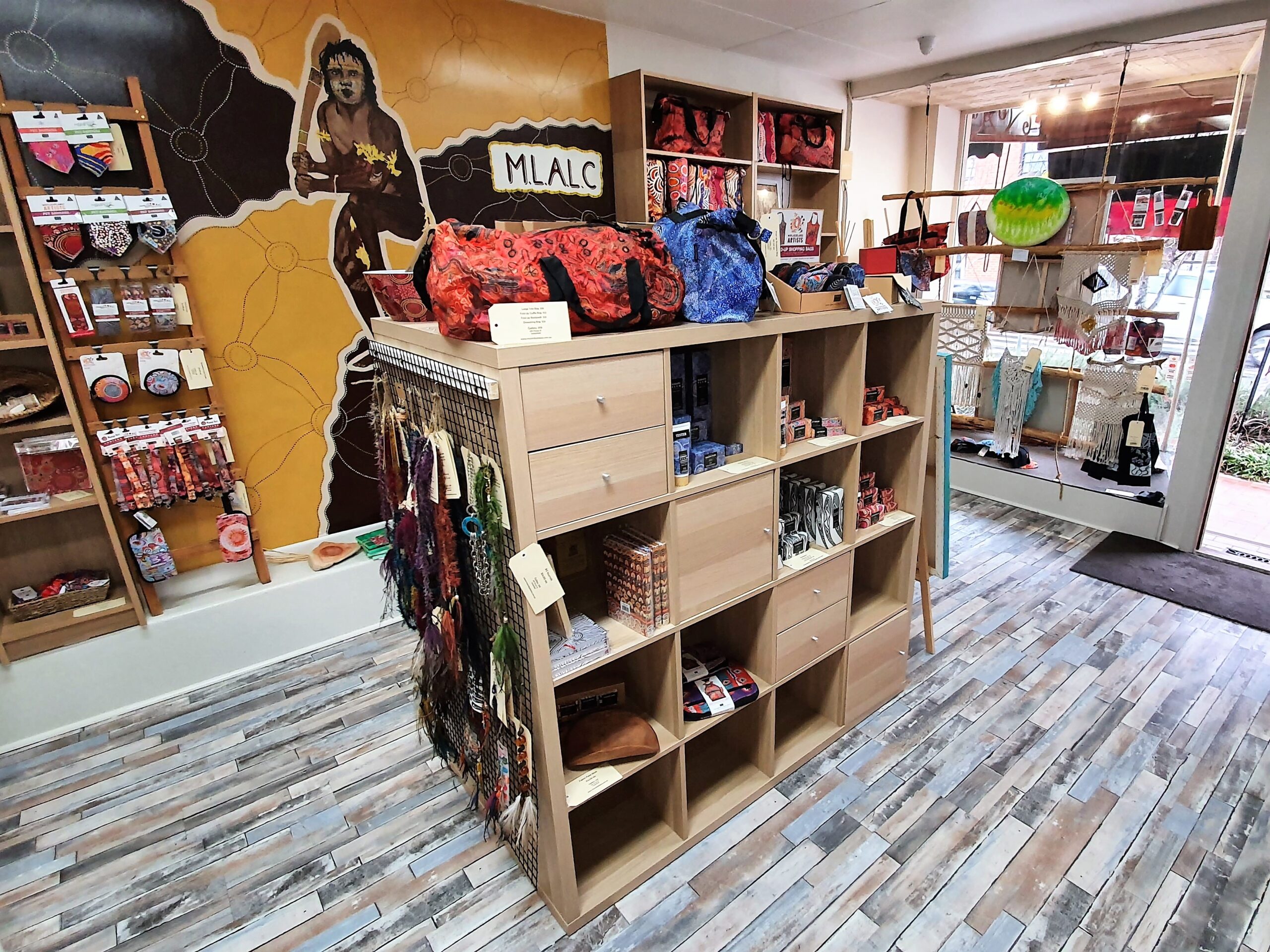 Centered on storytelling, Aboriginal art has developed in one form or another, for over 40,000 years. In traditional times, Aboriginal art was mainly confined to rock surfaces and body painting for ceremonial occasions. Modern-day Aboriginal art commonly includes carvings, sculptures and paintings on canvas or board, which form a major part of the tourist trade within Australia and is highly sought after overseas.
Here in Tenterfield, Gallery 299 displays and promotes the works of local Aboriginal artists, as well as others from further around Australia. The artistic practice and stories of various featured artists can also be explored through their bios and creative works.
The space invites visitors to discover original paintings, unique hand-crafted creations (such as woven baskets), and a large selection of gifts and homewares.
Examples of various traditional Aboriginal implements, tools, and instruments are also on display accompanied by informative descriptions of their design and uses. Some of these include  boomerangs, bull roarers, clap sticks, clubs, coolamons, digging sticks, shields, spear heads, spears,  stone axe heads, string and weaving, and woomeras,
Gallery 299 is an initiative of Moombahlene Local Aboriginal Land Council and is located within their building.
Gallery 299
299 Rouse Street, Tenterfield, NSW
Opening hours – click here
130m south on the same side of the road is the Tenterfield Visitor Information Centre, where you're welcome to stop in 7 days/week (except Christmas Day) to browse a selection of local handmade items and regional goodies for sale. The friendly volunteers are always only too happy to offer suggestions and provide further information about the region to ensure you have the best visit possible.
Tenterfield Visitor Information Centre
157 Rouse Street, Tenterfield, NSW
Opening hours – click here
We hope you'll visit Tenterfield. It's humble. It's authentic. It's true.