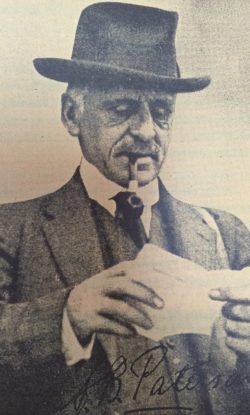 Banjo Paterson was born Andrew Barton Paterson in 1864 near Orange, New South Wales. His connection to Tenterfield stems back to the 1890s and it was there that he met the girl that would become his wife.
Alice Walker was the daughter of W.H. Walker who managed Tenterfield Station. Banjo would visit the Walker property and go hunting with the Walker sons.
Banjo would also visit other friends in the Tenterfield region, including the Hurtz family at Boonoo Boonoo. He was fond of their young daughter, Matilda (born 1887), who would sit on his knee and play waltzes on the piano for him. He told Matilda and her parents that he would one day compose a song with her name in it and in 1894 he followed through with his promise, writing his most famous ballad and Australia's unofficial national anthem, Waltzing Matilda.
Banjo became a law clerk and later a solicitor. It was during this time that he started writing and submitting poems to The Bulletin under the pseudonym of 'The Banjo', which was the name of his favourite horse. He became one of its most popular writers. In 1899 he became a war correspondent for the Sydney Morning Herald and Melbourne Argus, travelling with the first troops for South Africa.
By the early 1900s, Banjo had fallen in love with Alice Walker from Tenterfield Station and proposed to her at the Boonoo Boonoo Falls lookout in Boonoo Boonoo National Park. The lookout is still renowned as a romantic location to this day.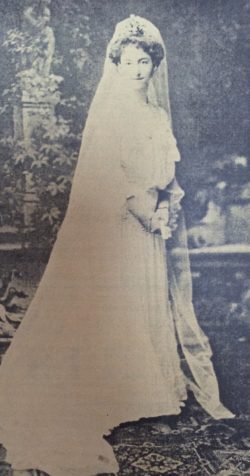 On 8 April 1903, Banjo and Alice married at St Stephen's Presbyterian Church in Logan Street, Tenterfield. The land on which it and the manse were built, was donated by Alice's father in 1884. This building still stands and has regular services. Banjo and Alice had two children, Grace in 1904 and Hugh in 1906.
While residing in Tenterfield, and during return visits, Banjo was also a regular at the Tenterfield saddlery, made famous in Peter Allen's song, Tenterfield Saddler. Peter was born in Tenterfield and his grandfather, George Woolnough, was the saddler from 1908 to 1960.
In November 1914, Banjo travelled to London, hoping to gain a position as a war correspondent. He was not accepted, so went to France as an ambulance driver. Hearing that a remount division was to be sent to Egypt, he returned to Australia and was commissioned as a lieutenant in the Australian Imperial Force, rising to the rank of Major. In 1917, his wife joined him in Ismailia, where she worked as a volunteer at the hospital.
They later returned to Australia where he continued to write and publish his work until his death resulting from a heart attack in 1941.
The spirit of the bush balladeer lives on in Tenterfield as it celebrates the written and spoken word of the Australian bush in its annual 'Oracles of the Bush' festival. This celebration of bush culture draws people from all over to laugh, to question and even shed a tear as we recognise our own 'Legends of the Bush' during the region's glorious autumns.